Abate® 500E is designed to treat standing water, ponds, lakes, woodland pools, catchbasins, marshes, swamps, polluted water or areas with recurring mosquito populations.
Key Features
Treat Mosquito Adults and Larvae up to 30 Metres from Sprayer.
Use with Vehicle or Back Pack Misting Equipment Night or Day.
Improved Productivity by Labor and Time Saving.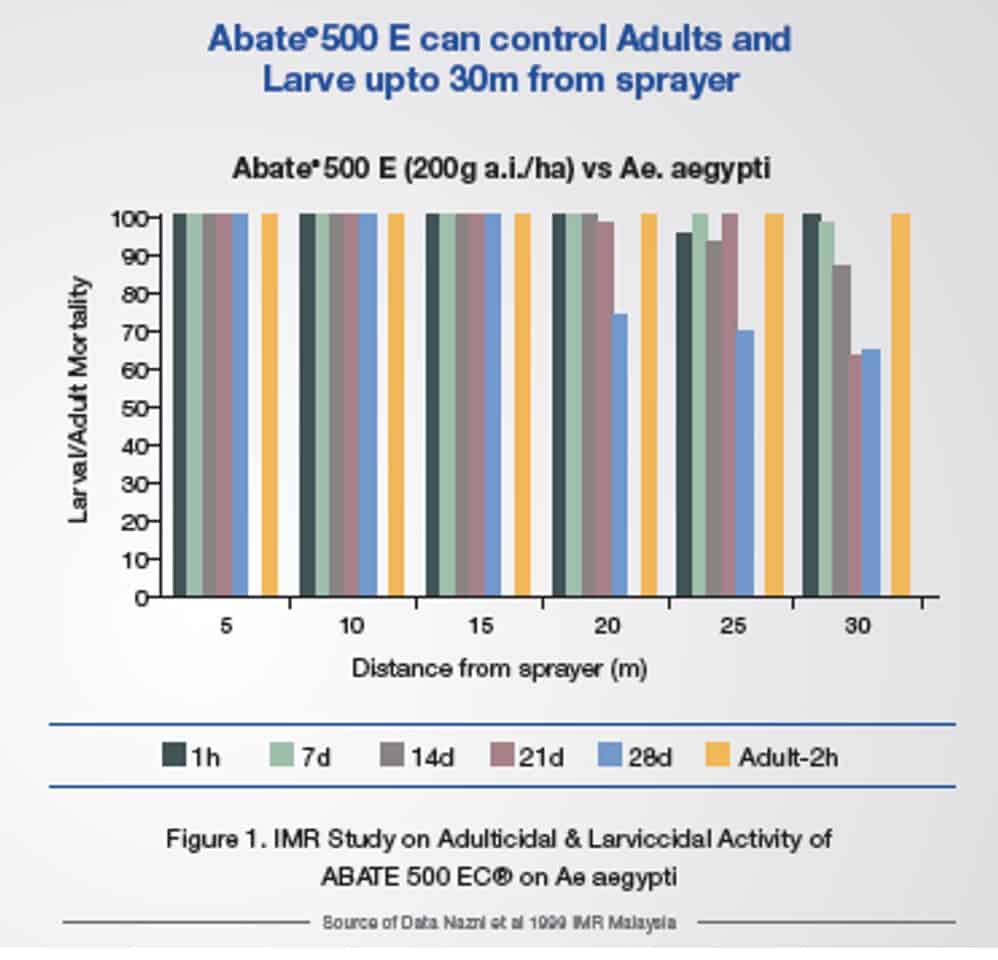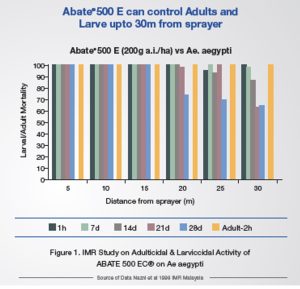 Applications
Can be used as an adulticide and larvicide
First line of defense against mosquito-borne diseases
Low toxicity when used according to label instructions
Highly effective at low dose rate as low as 1:1000
Effective resistance management
Excellent residual performance (Larvicidal)
Reduce number of retreatments
Adsorption and desorption technology
Adulticidal and larvicidal application at range with mist blower
WHO approved