Tenopa® SC is a new insecticide from BASF that demonstrates a fast knockdown, broad spectrum of control. Tenopa® SC is formulated as a water-based suspension concentrate (SC) which optimizes the activity of both active ingredients in a residual surface spray that does not corrode, or stain, and hence, is particularly suitable for use in domestic and public areas.
Formulation
Tenopa® SC is available as an SC formulation consisting of 30 g a.i/l of alphacypermethrin and 30 g a.i/l of flufenoxuron. The SC is a particulate formulation suspended in water which provides greatly increased residual control compared to solvent-based formulations, especially when applied to absorbent surfaces such as mortar, brick, or cement. In addition, Tenopa® SC does not stain, or corrode and application rates are low that spray deposit is practically invisible. It may, therfore, be used with confidence, even in sensitive areas such as hospitals, kitchens, restaurants, and food-processing and storage areas.
Product Profile
Immediate action with long lasting residual effect
Odourless and non-staining
Resistance Management with IGR (Insect Growth Regulator)
Effective throughout the entire life cycle of flying and crawling insects
Safe in any environment
HACCP Certified
Bed Bug Lifecycle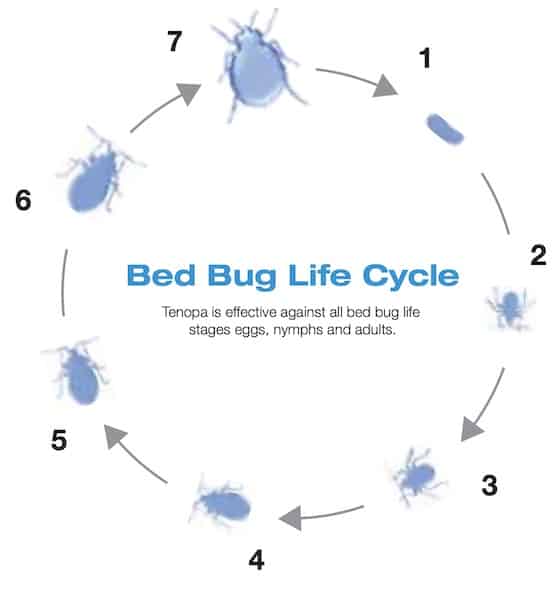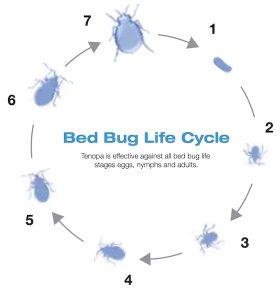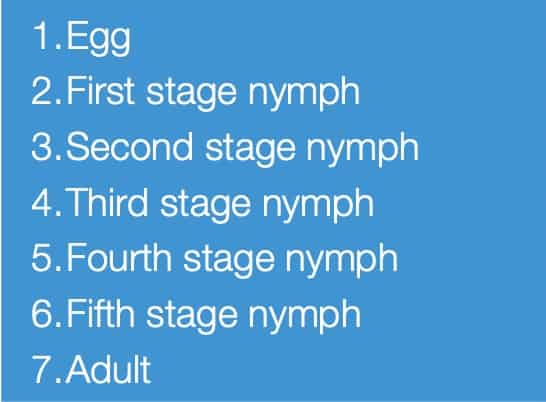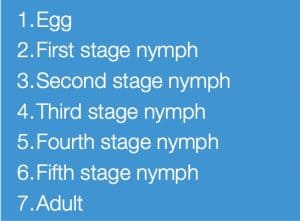 Tenopa® SC Application & Dilution Rates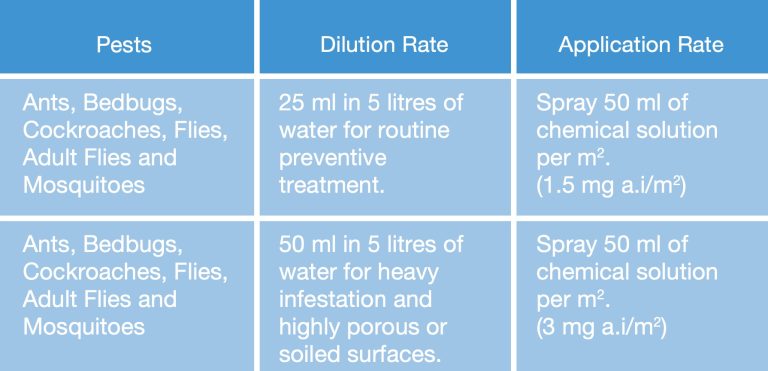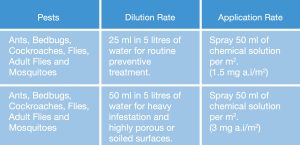 The Ultimate Insect Pest Solution
Tenopa® SC combines 30g/l of the fast-acting broad spectrum insecticide, alpha-cypermethrin with 30g/l the advanced insect growth regulator, flufenoxuron for the most complete and reliable insect control possible.
As well as its immediate pyrethroid effect on the adult insect nervous system, the flufenoxuron renders a high proportion of eggs from any survivors non-viable and lethally interrupts larval development – working far more effectively than traditional growth regulators.
This superior double mode of action ensures complete and reliable activity against even the least readily-controllable insect populations, including those exhibiting any degree of insecticide resistance
Excellent Spectrum Control for All Life Stages
Extensive trials and commercial experience have shown Tenopa® SC gives excellent control of a broad spectrum of flying and crawling insects – including ants, bed bugs, beetles, cockroaches, flies, fleas, moths, silverfish etc.
Being effective against all insect life stages – from egg to larva or nymph and adult – it provides far more complete and consistent control than any insecticide-only spray, minimising the possibility of renewed infestations following treatment.
It is equally suited to use in domestic housing, commercial premises – including food processing plants – and public buildings like hospitals, hotels and restaurants.
Easy, Acceptable and Safe in Use
Tenopa® SC is easy to dilute and apply through any type of spray equipment and can be used with confidence in any environment.
As well as being odourless and non-staining, it has a very low toxicity to humans and other warm-blooded animals. This makes it especially suitable for use in sensitive locations close to people, pets and foodstuffs.
With professional application, Tenopa® SC presents no risk to either humans or pets which can be re-admitted to treated areas as soon as spray surfaces are dry to the touch.
Good biodegradability adds to its superior overall environmental profile. And any residues can be removed from treated surfaces wherever necessary with warm water and normal household cleaners.
Rapid Knockdown and Extended Residual Action
Tenopa® SC combines speed of action with unparalleled residuality.
Adult insects are sensitised within the first few minutes of contact, with the neural toxicity of the alpha-cypermethrin rapidly leading to over-activity, fatigue, paralysis and death. Knockdown is achieved in as little as 30 minutes and dead individuals are likely within 24 hours.
While not controlling adults directly, the flufenoxuron's high activity against all nymph and larval stages as well as the eggs of any initial adult survivors ensures overall population control increases steadily over a prolonged period.
This and the specialist suspension concentrate formulation which gives even surface coverage and excellent adherence to porous and other difficult surfaces like mortar, brick and cement without significant active ingredient absorption allows Tenopa® SC to remain reliably active for up to six months.