PYNOSECT® Garden is an extremely effective broad spectrum residual pyrethroid insecticide with LOW MAMMALIAN TOXICITY for high control of most Public Health and Industrial Pests.
Applications
| | |
| --- | --- |
| PESTS | AREA OF USE |
| Ants | Factories |
| Bedbugs | Farms |
| Bluebottles | Food Handling Premises |
| Cockroaches | Houses |
| Earwigs | Hospitals |
| Fleas | Hotels |
| Gnats | Military Barracks/ Camps |
| Houseflies | Refuse Tips |
| Mosquitoes | Restaurants |
| Silverfish | Stables |
| Wasps | Warehouses |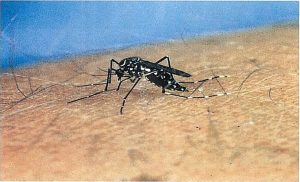 A SYNTHETIC PYRETHROID INSECTICIDE FORMULATION CONTAINING PERMETHRIN 18.65 w/w AND :.: TETRAMETHRIN 9.33 w/w.
For the control of ants, bedbugs, bluebottles, cockroaches, earwigs, fleas, gnats, houseflies, mosquitoes, silverfish and wasps in factories, farms, food handling premises, houses, hospitals, hotels, military barracks/camps, raw material stores, refuse tips, restaurants, stables and warehouses.
Safety Precautions
To be used by professional operators.
Do not apply in the presence of naked flames, hot surfaces or unprotected electrical equipment.
Ensure adequate ventilation when applying.
Wear suitable protective clothing, namely overalls and synthetic rubber PVC gloves, when handling Pynosect® 10.
Wear protective gloves, face and eye protection and suitable respirator, overall and boots when fogging.
Avoid working in a spray mist
When using do not eat, drink or smoke.
Wash splashed from skin or eye immediately. Wash hands and exposed skin before meals and after work.
Do not apply to surfaces on which food is stored, prepared or eaten.
Keep away from food, drink and animal feeding stuffs. Remove or cover all foodstuffs before application.
Protect food, food preparing equipment and eating utensils from contamination during application.
Cover water storage tanks before application.
Ventilate confined spaces thoroughly.
Keep in original container, tightly closed in a safe place.
Extremely dangerous to fish. Do not contaminate ponds, waterways or ditches with chemical or used container.
This material and its container must be disposed of in a safe way.
Keep out of reach of children.
Key Features
Fast / Immediate knockdown
Broad spectrum pyrethroid insecticide
Low mammalian toxicity
PBO Synergist
Safe for use in hospitals and food handling premise (when professionally applied)
Flexible, can be mixed with oil and water