In Singapore, Gryllus bimaculatus and Acheta domesticus are two species of crickets that are commonly sold as live food for insectivorous pets . In other parts of Southeast Asia, these two species are also consumed by humans.
Crickets are encountered in primary forested areas, but are also often found in large numbers in secondary forests, gardens, and park. Occasionally a household pest, they form chorusing aggregations producing "cricket song" that cause nuisance to people as they chirp throughout the night and disrupting people's sleep. They are also a destructive pest towards raw materials which are agricultural-based, and some species may damage clothing fabrics.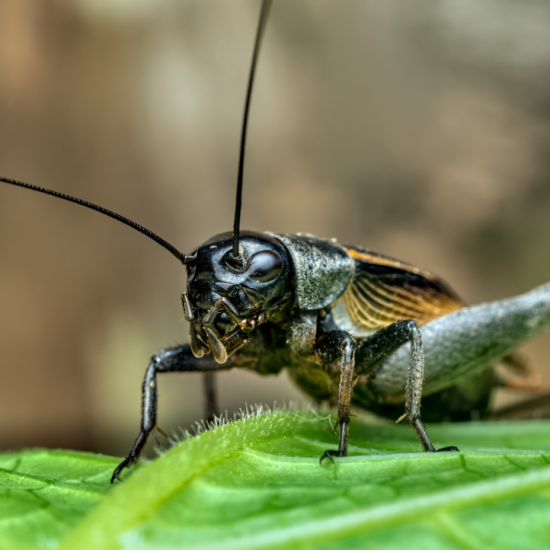 METHOD OF TREATMENT FOR CRICKETS
A cricket infestation can be treated or prevented by conducting sanitation activities (reducing areas of moisture in and around houses; mowing the lawn; weeding plant beds and removing any unwanted woodpiles; sealing possible entry points).
It is also possible to prevent infestation by using residual insecticide to create a barrier treatment along the perimeter of premises or directly treating harbourages or at the sight of the cricket pest.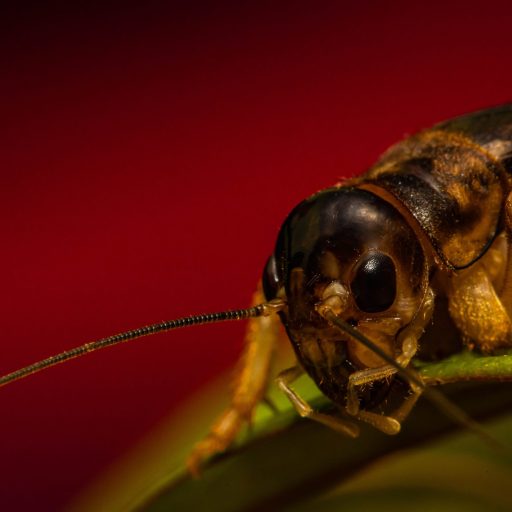 SIGNS OF CRICKET INFESTATION
A cricket infestation can be identified by:
1) Presence of crickets.
2) Chirping noise made by male crickets.
3) Damaged fabrics (mandible marks showing chewed edges).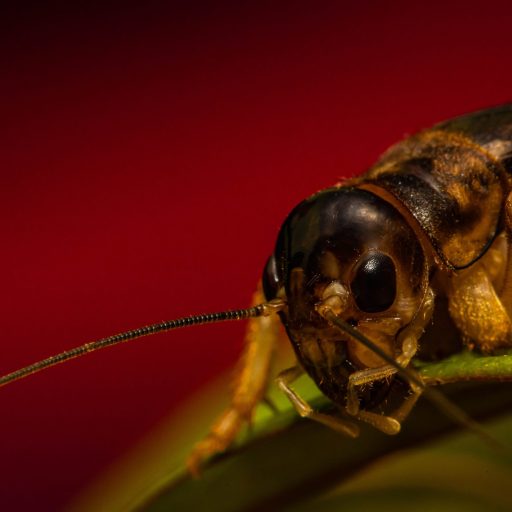 SIGNS OF CRICKET INFESTATION
Cricket species found locally:
Gryllidae (Crickets)
Amusurgus sp.
Anaxipha sp.
Aphonoides sp.
Beybienkoana trapeza
Cardiodactylus singapura
Duolandrevus (Bejorama) parvulus
Euscyrtus concinnus
Euscyrtus hemelytrus
Patiscus malayanus
Gryllus bimaculatus
Gymnogryllus malayanus
Gymnogryllus sylvestris
.
.
.
Oecanthus sp.
Xabea sp.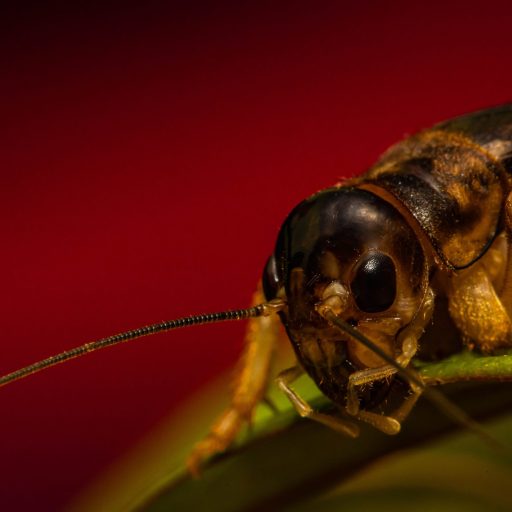 EQUIPMENT THAT CAN TREAT CRICKETS
CHEMICALS THAT CAN TREAT CRICKETS